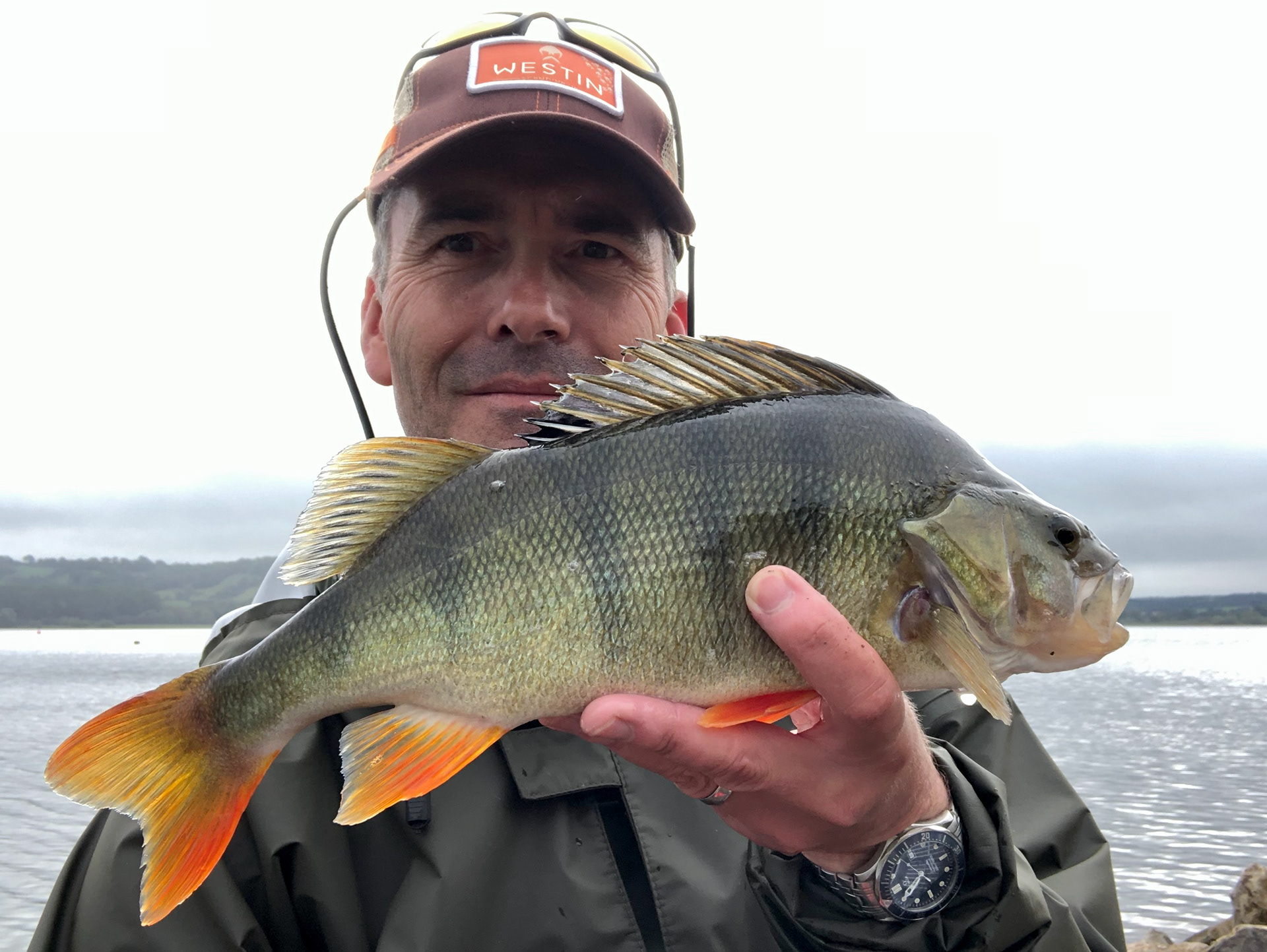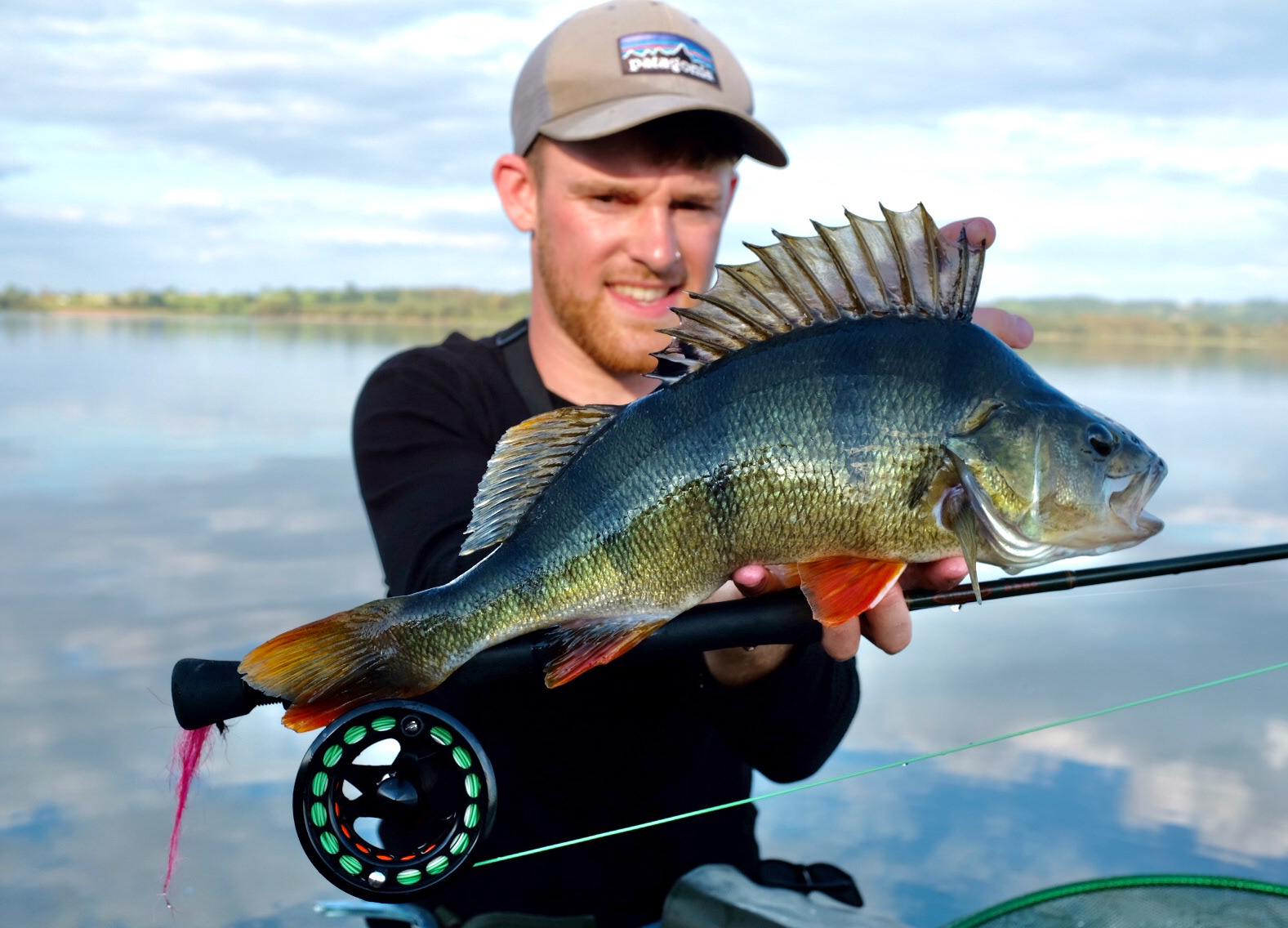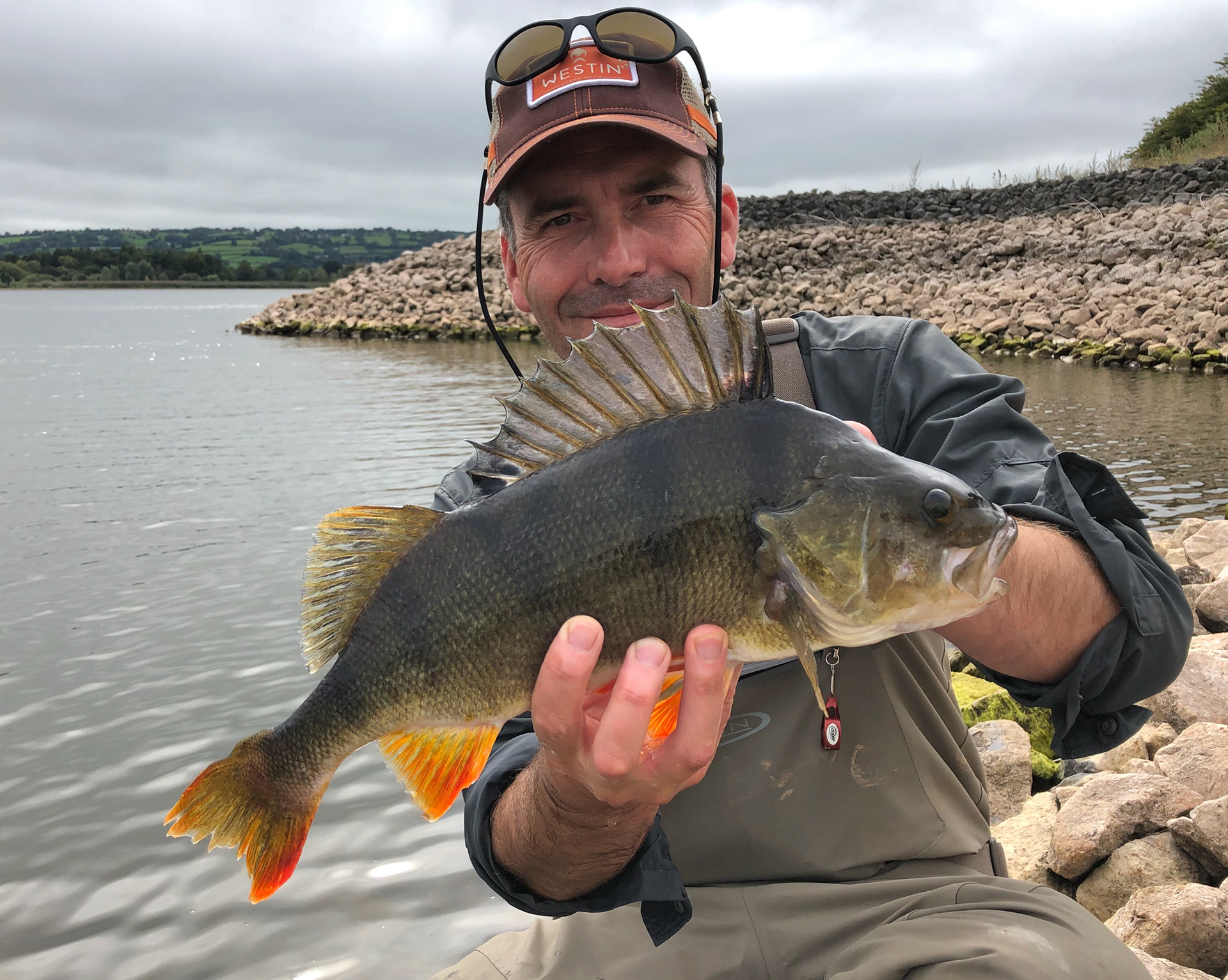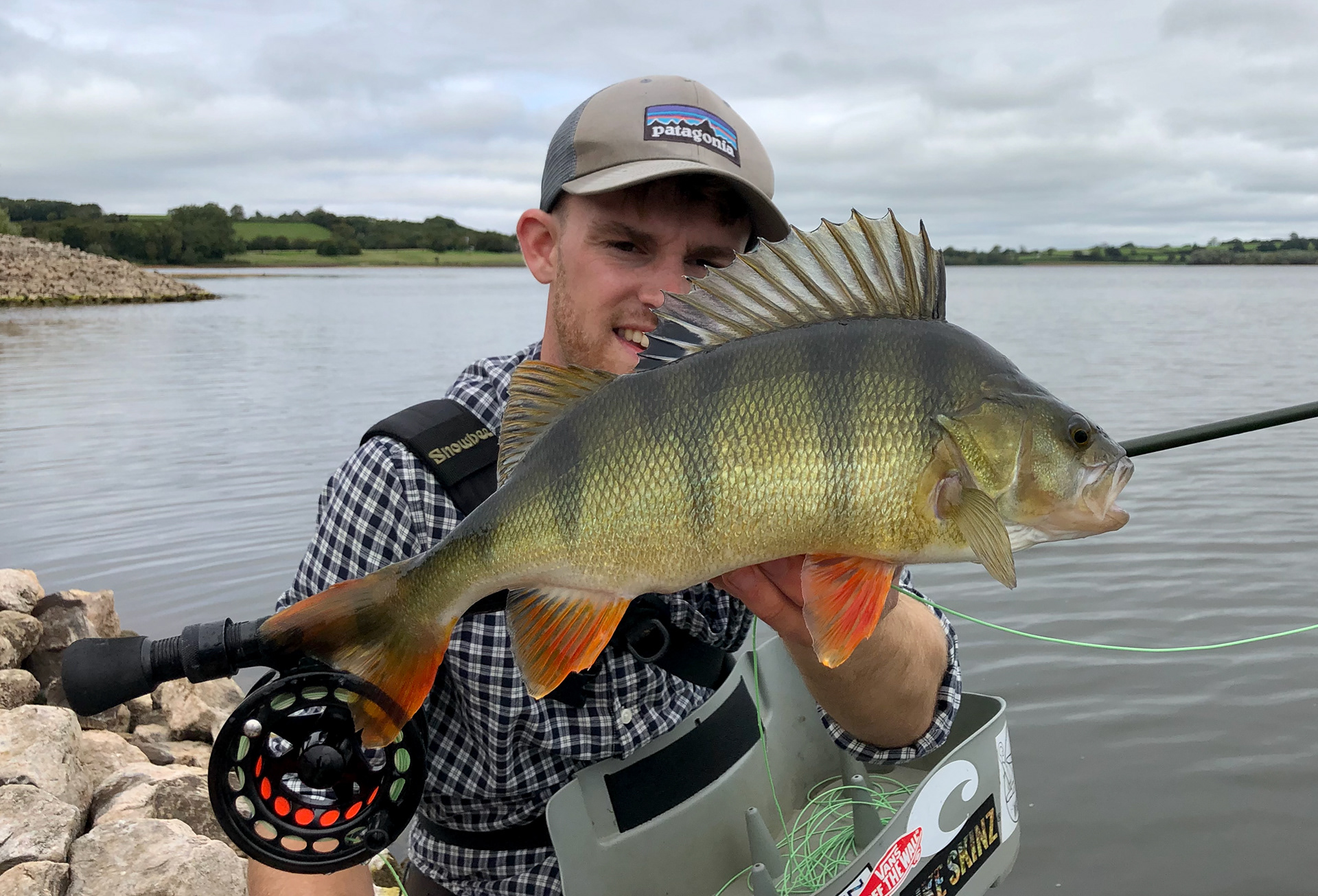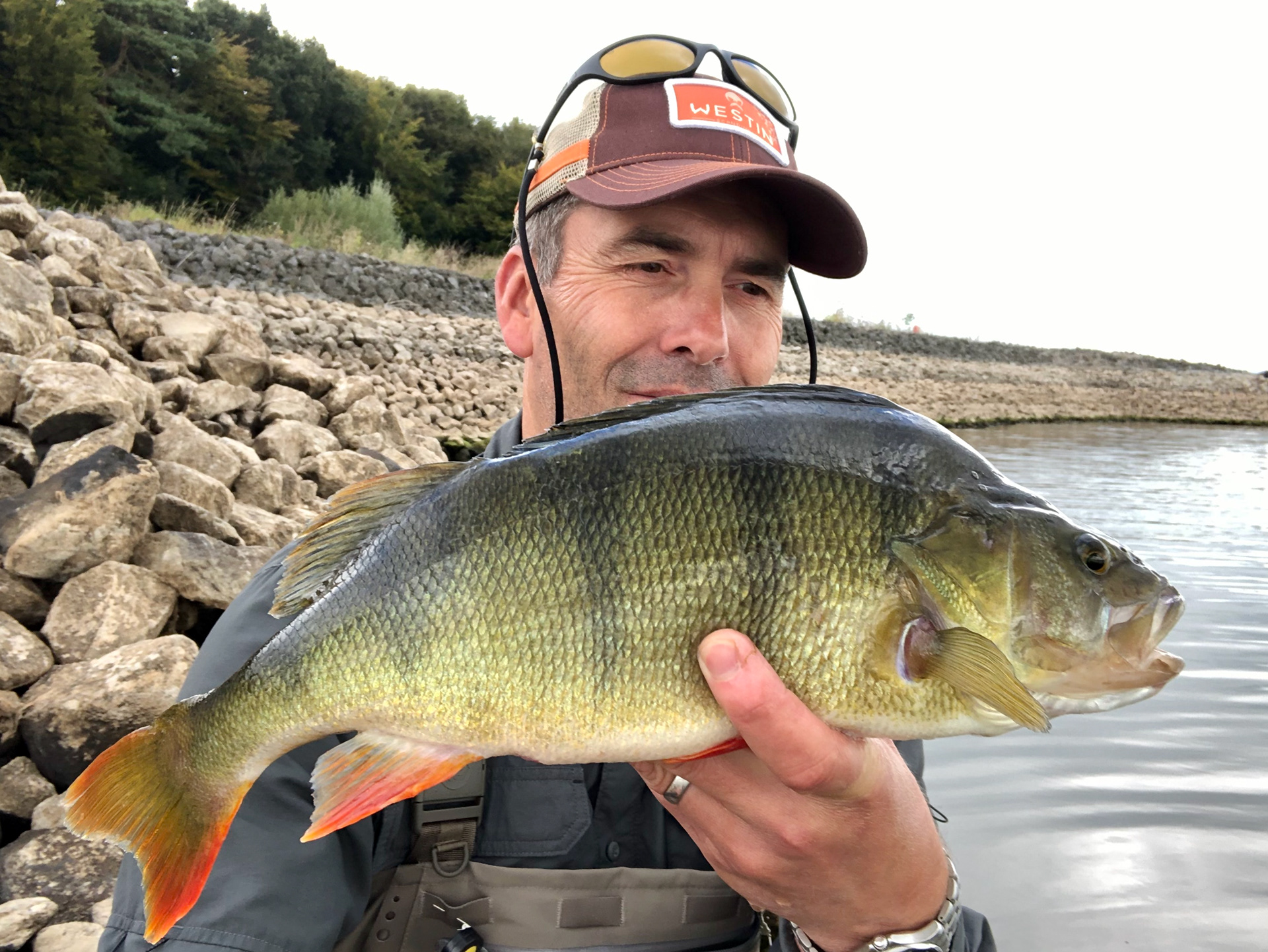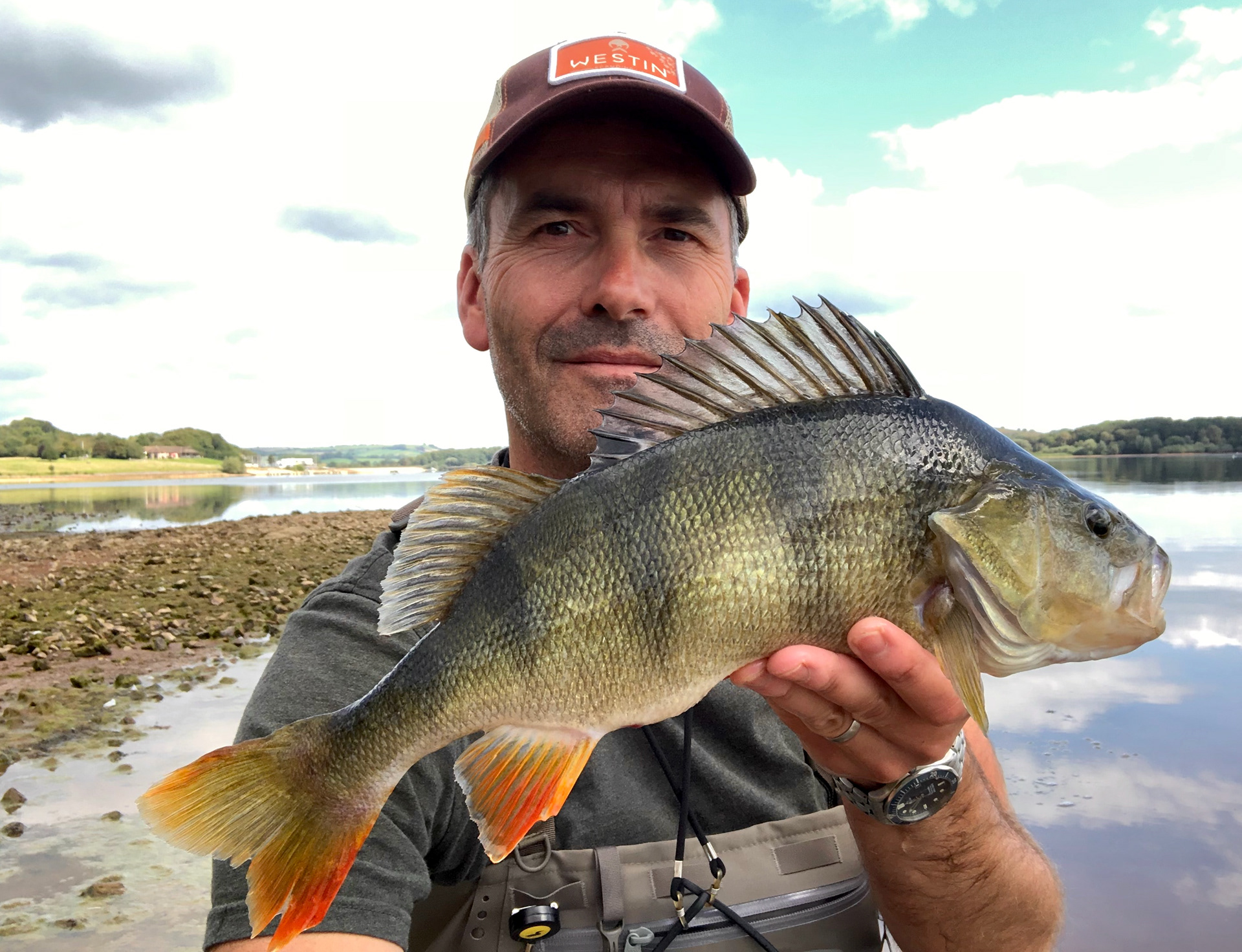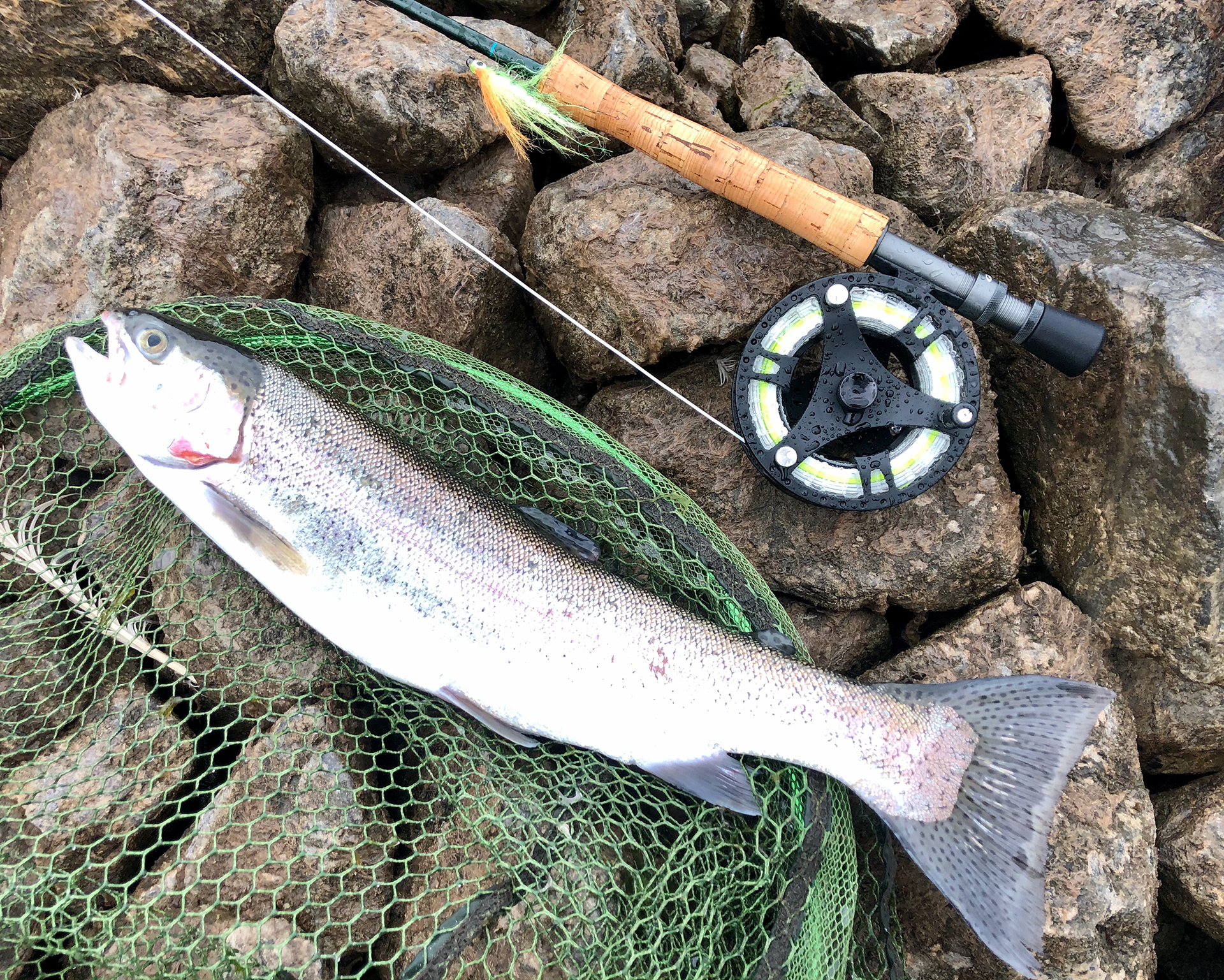 Welcome to the first post of my fishing blog. I'm going to start not by going back in time but by documenting four very recent day sessions from August/September this year. For the past few years I have spent a few days a year trying to catch a really good 3lb+ Perch using coarse fishing tactics. I have had reasonable success catching quite a few fish but have never caught anything much above 2lbs. It was time to try and put this right.
It all started on the 27th of August when I fished Chew Valley Lake for the very first time. It was also the first time I had ever fly fished with the exception of one day on a small stream earlier in the year. It would be fair to say that I was feeling a little bit anxious as I wasn't even sure if I would be able to cast properly.
As expected my first day was pretty tough. I lost a small Perch, but I did manage to hook and land a decent Rainbow before the heavens opened. The rain was relentless and after a couple of hours I left for home with my tail between my legs.
My second day couldn't have been more different. It was a hot day with no rain and almost no wind to contend with. I was also with Jack Welshman who is a Chew regular and has a reputation for being a handy Perch angler. It was the first time that we had fished together, and it couldn't have been better. We worked really well as a team. After very little time it was obvious that we were going to have a great day. The Perch shoals were regularly doing their best impersonation of a school of Orcas with their backs out of the water smashing the fry in the margins. It was spectacular to witness.
Tactics were simple. As soon as we saw one of the shoals in the shallows we both fished the same area together, often just a few feet apart. It was amazing fishing. At times the Perch were feeding so competitively that they were hitting our flies as soon as they hit the water. We think we must have caught 50+ fish between us, including fish of 2lbs 10ozs to me and one of 2lbs 12ozs to Jack. The vast majority of the fish were 1.5lbs+. We probably had other low 'twos' but we didn't weigh them in case we missed a real biggie. 
When these shoal attacks take place you really have to make the most of them as they rarely stay in one place for more than a few minutes. Jack said that he had never had a day like this before fishing from the bank at Chew. We went home elated. I must admit I thought that it was unlikely that I would ever have another day like that again. Little did I know that I was only a few days away from an even better session! Read on.

A few days later I returned, this time with Nigel, a work colleague who wanted to fish for the trout. It was another warm day with light winds. The day didn't get off to the best start as it took me a couple of hours to find the Perch consistently. When I did though I managed to land some really good fish. I landed 30+ Perch including 2lb 4oz, 2lb 9oz, 2lb 10oz and 2lb 12oz specimens. My legs started to shake when I saw a really good fish take my fly almost under my feet. I knew straight away that this was a special fish. It was much larger than the other two fish it was with and they looked pretty big. My luck held out and I soon had the biggest Perch I'd ever seen in my net. It was obvious it was a PB, and I thought it would be close to 4lbs in weight. It weighed 3lbs 13ozs (see photo top left) and is one of only two fish that have made me actually shake after their capture with a mixture of nerves and excitement.

My fourth trip was once again in the company of Jack. It was a much slower day with very little visible Perch activity. In fact I don't recall any at all! We only had a handful of fish but we were lucky with the average sizes. Jack had a 2lb 4oz fish and I had a 2lb 1oz and a 2lb 11.5oz fish. In the afternoon my boss sent me a text saying that he wanted me back to work full-time with immediate effect. I had been working part-time and the balance of the week I was furloughed for the past few weeks. This means it may be a while until I get back again. 
I'd like to say a big thank you to Jack (@jack_welshman95) for his help and advice on all things fly related leading up to these trips and also for his excellent company on the days we fished together. We'll have to do it again before the season is over. Thanks mate.
Richard Ford @richardford.angler